News (and other stuff)
​Cookie It Up Review
Canadian Mom Reviews
Posted: September 22, 2016
"I'm not sure about you, but I'm a huge fan of cookies. Except, not those store bought cardboard-tasting cookies. Those aren't welcome in my house at all. I like homemade cookies. Except, there is one problem. I can't bake."
---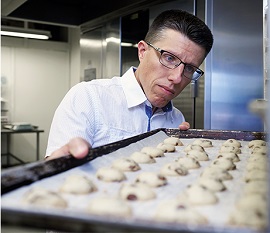 Buy Small, Grow Big
Ivey Intouch
Fall 2016 Issue
Ivey graduates explain why they bought existing companies, and how they've revitalized those businesses into thriving successes.
---
​​'Sweet Flight of Fancy' Article
Canadian Packaging Magazine
June 2016 Issue
Ontario cookie producer combines traditional handmade recipes and attractive packaging presentation to fill a growing and promising market niche for vintage pastries.
---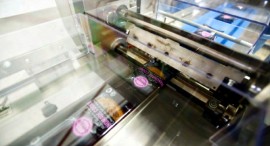 New Sleek Wrapper™ ensures fresh quality for prestige cookie maker
Canadian Packaging TV
Posted: June 14, 2016
---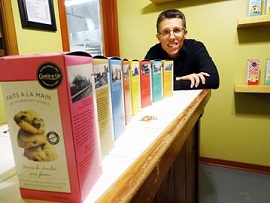 Aurora cookie company serves up local history with tasty treats
The Aurora Banner
Posted: March 24, 2016
"We thought it would be a great idea to feature where it all began. Aurora is a big part of who we are."
---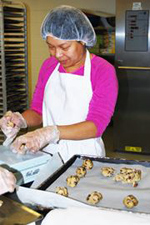 Sweet deal for Cookie It Up as it gets boost from province to expand
The Aurora Banner
Posted: November 16, 2015
"The support will allow us to improve productivity to grow our business and expand into new markets in both Canada and the U.S."
---
Two New Cookie It Up Selections Offered by Indigo and Chapters
November 2015
We are pleased to announce that our Salted Caramel Crunch and Maple Sugar Shortbread selections are now available in the gift and gourmet sections of Indigo and Chapters stores across Canada. Check 'em out - they make great gifts!
---
​Pick of the Week
SavvyMom
Posted: July 14, 2014
"We love that they're preservative-free, the perfect size for little hands, and made in small batches to ensure top quality. Best of all—they taste decadently delicious."
---
Gluten-free Chocolate Chip Cookie Review
TheLazyGourmet
Posted: May 24, 2014
"These are, hands down, the best chocolate chip cookies I have ever tried. Gluten-free or otherwise. They are like little, melt-in-your-mouth shortbread drops filled with chocolate chips. I am embarrassed to admit that I ate the entire box and I am not even the gluten-free one in the house!"
---
​​Cookies for everyone!
Sampling day at Indigo Yorkdale
May 24, 2014
Thank you to everyone who visited us at Indigo Yorkdale on a beautiful and sunny Saturday afternoon. We hope you liked our new cookie flavours and exclusive Indigo/Chapters packaging.
---
Indigo and Chapters Now Offer Five Exclusive Cookie It Up Selections
May 2014
We are pleased to announce that Indigo and Chapters now carry five exclusive Cookie It Up selections. You can't get these anywhere else so make sure to check them out the next time you are in-store. Hint: they're in the Gift and Gourmet section. After all...Cookie It Up handmade, nut-free cookies make a wonderful gift for virtually everyone...including yourself. :)
---
​​'Smart Cookie' Article
re: porter (the journal of Porter Airlines)
July / August 2013 Issue
"Cookie It Up: a baking business with a hands-on approach."