Our Home
Aurora is a small, beautiful town located north of Toronto. Originally known as Machell's Corners, Aurora became the official name for this settlement more than 150 years ago.
Aurora has been the home to a number of well-known individuals including Lester B. Pearson who won the Nobel Peace Prize in 1957 and was Canada's 14th Prime Minister.
Aurora has also been home to Cookie It Up since we made our first batch of cookies in 1983. It's where we draw inspiration from the very best in vintage baking. It's where we prepare and package our creations by hand every day.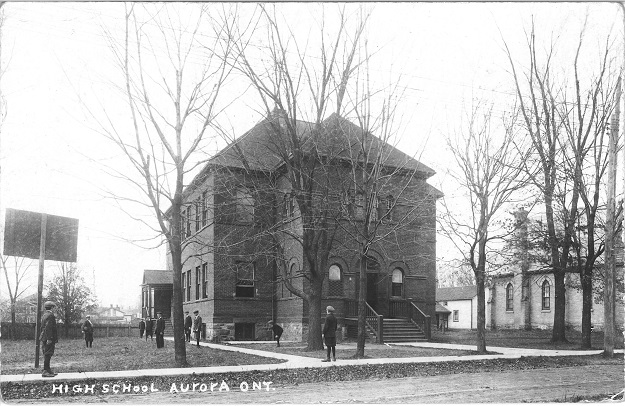 Aurora High School, 1918. The McRoberts Collection.
We wanted to acknowledge our roots in this wonderful community. So we have included a selection of historical photos of Aurora on our Originals cookie boxes. We hope that you enjoy these images and they rouse thoughts and memories of your own home.
After all, home is a special place for all of us. From ours to yours, we wish you the best.